Owning Your Life with Keynote Speaker Anat Yahalom
Join us as the J to hear Anat Yahalom's inspiring story of strength and resilience after being critically injured in an Egyptian attack on the first day of the Yom Kippur War in 1973.
"I was an eighteen-year-old combat soldier who had just graduated from high school, critically wounded fighting to stay alive. Putting my life back together has turn into a gift. Rehabilitation is a state of mind a never-ending story.
Date: Sunday April 23, 2023
Location: Schwartz/Reisman Centre, 9600 Bathurst Street
In partnership with the Israeli House in Canada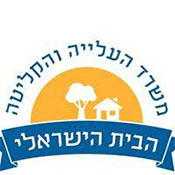 For sponsorship and donation opportunities please contact Galya Sarner at Galyas@srcentre.ca.